Editors Preview and another new discovery: THE BELL….
Photo courtesy of Narisa (boy that photo really took me back….)
So the last time I saw The Editors was way back in April of 2006 at Chop Suey. I remember at the time it being a very hyped show that sold out quickly. The place was packed like sardines, and that's not a big venue to begin with (need a drink? Um, yeah…) Anyway, as soon as I heard that Munich single and their 1st album – I knew it was a live show I needed to see. You pack a band that big (after just releasing that great 1st album) in a venue that small and good things are bound to happen. I remember the poor guy had flash bulbs going off in his face damn near the entire length of their set (damn bloggers!!!) and the place was so hot – all this on a small, cramped, jerry-rigged stage at Chop Suey. And that's just the way us locals like it damnit! I could tell the singer was a little perturbed by the whole thing, but there was no denying the energy in the room and they arguably put on one of the best shows of 2006. Another thing I remember? That was a hell of a lot of sound for such a small room. When you're standing next to an amp and your clothes are moving? That's loud folks. That is also how we like it damnit!
Now things are a little different, flash forward 2 years and here they come with a big new release, a bigger stage to play on, and all the hype that comes with being the next big "it" band – whatever that means. It will be interesting to see how they sound in the larger confines at The Showbox. Will I be dissapointed? Let's just say it will be hard to top 2006. Nonetheless, it's a solid bill you should check out, with Hot Hot Heat and Louis XIV opening. I'll be in attendance for sure (I'm a sucker for The Showbox).
Here are the essentials:
Editors
Showbox at the Market , Seattle, WA
Mon, Feb 4, 2008 07:00 PM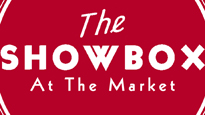 Oh, and before I forget, I've got another hot discovery. This time from Sweden (I know, I know). My latest obsession of the week: THE BELL
*Check out their Myspace for some great samples: HERE
*New CD due out Feb 12th